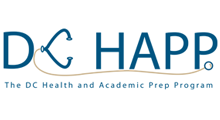 DC Health and Academic Prep Program (DC HAPP) is a pre-college matriculation program coordinated by the George Washington University School of Medicine and Health Sciences Office of Diversity and Inclusion for Washington, DC area rising high school seniors who demonstrate an interest in pursuing a health career.
---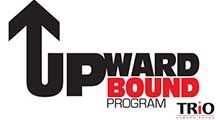 Upward Bound is currently one of eight federal TRIO programs designed by the U.S. Department of Education to serve underrepresented high school students by supporting participants as they prepare for and navigate through college.  The GW SMHS Upward Bound Program currently serves grades 9 through 12 from partnered public and public charter schools in Wards 5, 6, and 7 in the District of Columbia.
---
The George Washington University School of Medicine and Health Sciences and its partners offer several outreach pipeline programs for high school students with backgrounds underrepresented in medicine. To learn more about our open, application-based programs, please download this document: SMHS High School Outreach Programs. SMHS also partners with the Alexandria City Public Schools to offer a Career and Technical Education (CTE) pathway for students interested in careers in medicine and healthcare. The program will be rolled out in the 2018-2019 academic year at T.C. Williams High School.
To learn more about other high school pre-medicine programs offered at GW, please see the GW Pre-College Programs Intro to Medicine Summer Intensive, GW Pre-College Programs Careers in Healthcare College Intensive, Camp Cardiac, and Camp Neuro. A local program you may want to check out for high school students interested in STEM research is the NIH's High School Scientific Training and Enrichment Program (HISTEP).