Assistant Dean for Diversity and Inclusion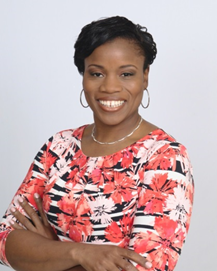 Dr. Grace E. Henry has worked for The George Washington University for more than 20 years in the areas of student activities, freshman orientation, student leadership, residential life, and multicultural services. She holds a B.S. in psychology and an M.Ed. in counseling psychology from Howard University and an Ed.D. in higher education administration from The George Washington University.
Dr. Henry has been an active participant in diversity activities in her time here at the institution. She currently serves as the GW SMHS Anti-Racism Coalition Lead Process Manager. Dr. Henry was appointed as the inaugural director of the SMHS Office of Diversity and Inclusion in September 2013 and was recently appointed to the role of Assistant Dean for Diversity and Inclusion in June 2021.
Learn More: Dr. Henry's Faculty Profile
---
Diversity Officer of Diversity and Inclusion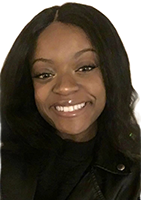 Ms. Jalina Booker holds a B.S. in Psychology from Delaware State University and an M.S. in Behavior Management and Criminal Justice from Saint Joseph's University. Prior to G.W., Ms. Booker worked throughout Delaware as a Certified Prevention Specialist and HIV Case Manager. She brings a background of working in youth development and inclusive programming for underrepresented students, community outreach, and creating public health campaigns. 
Jalina also serves as the Program Manager for the DC Health and Academic Prep Program (DC HAPP) and the GW SMHS Anti-Racism Coalition (ARC) Process Manager. 
---
Anti-Racism Coalition (ARC) Co-Chair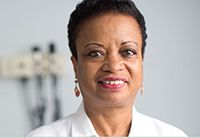 Dr. Karen Stanley Williams serves as co-chair of the GW Anti-Racism Coalition. She is a retired Associate Professor of Anesthesiology from the SMHS and MFA. Her leadership experiences have included managing anesthesia departments at the National Institutes of Health and St. Agnes Healthcare, as well as many appointments within the nationally recognized American Society of Anesthesiology. As an African American native of Washington DC, she brings personal and professional narratives regarding the impact of racial biases on individuals, organizations and institutions.